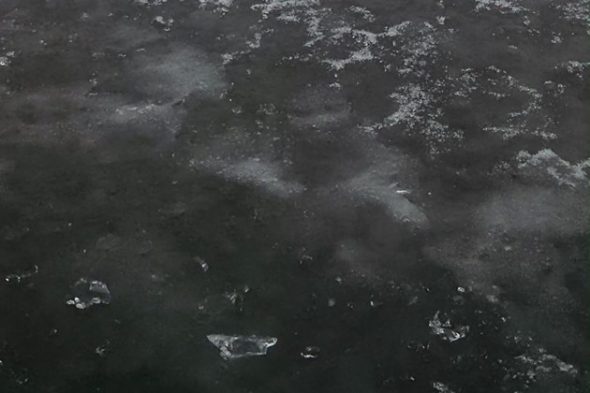 under the ice
This is not a photo of a person under ice, although it sure looks like it.
S

uch a pretty girl...How old did you say?
N

ot sure who she is, what her name is
, twelve years old.
D

o they know yet what happened?
T

hey? You mean the detectives?
W

ho else would I mean? Yes, the detectives. Them.
T

hey don't know. Some kid found her in the creek, under the ice.
S

he....Vicky? The girl in the ice?... That's her name, right?--Vicky, and must have floated downstream...
T

hen the ice froze over her...Vicky, yeah that's her name...her folks had waited for so long...
H

ow are Ken and Sheila--Vicky's parents, right? holding up?
O

kay, I guess. Can't look at them
. We're taking food in for the family.
The
church always takes fried chicken and peach pie. For her, what's her name again? Vicky? That's the name, right?
I

wonder if or when they'll ever figure out...find out what I did?

G

od, I hope not. I didn't mean to...the car swerved..Vicky... just appeared and...
Y

ou must, you have to tell them what happened.
S
he was so scared...at the end...Vicky was crying
S

he was scared before that...you could have saved her...Vicky would still be alive.
F
ather

Paul

, I wasn't thinking...
Ti

me to own up, Tim...Time to give Ken and Sheila peace. Vicky. Time for you confess. Time for you seek forgiveness.
S
cared...so scared. I am so scared.
S

o was she, Tim. So was she.
Whether it is Covid Virus or any other disastrous event, nothing nothing is more horrible and evil than what happens to some other Vicky, a little girl playing one moment then dead the next.