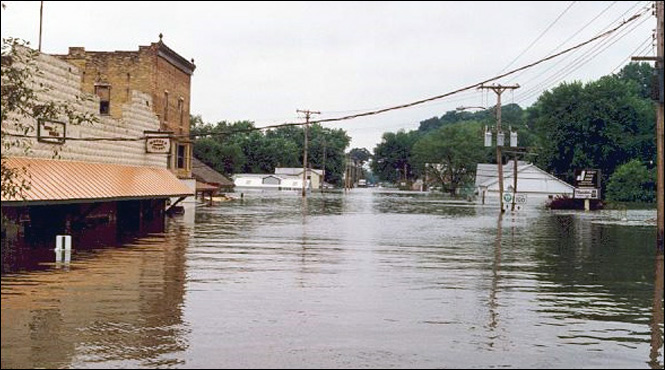 The meandering Mississippi River worried Jeff, just as it always does. Would it rain too much and river will flood? Would the fields dry when there was no rain? Too much, too little. One way or another, Jeff would worry.
This winter gave Minnesota enough snow to cover the entire Midwest. The snow melt sent Mississippi rolling and charging down past town after town, filling their fields with muddy water, tearing houses from their foundations.
No longer a gently flowing river as Tom Sawyer saw from Hannibal, Mississippi now rampaged and threatened his field. His neighbors and farmers in his township watched the line of water edge up their fields.
It was hard enough to make a
living
in the Missouri bottom land. Flooding water spreading across his
cornfields
made him think more and more about leaving.
"

Mountains. That's where I need to go. Take a train ride to the mountains…"

Jeff muttered as he continued to fill sandbags and pile them on the levee.



F
loods in the Midwest are legendary. The Mississippi River meets up with Illinois River every year. Towns, crops, fields, schools---The Rivers take care of them all.
This is a repost from 2014. The Rivers flood along rivers and corn fields every spring through the fall.. One spring flooded into our church. Men rowed up the middle aisle to see if the piano was safe. Cinder blocks were placed to raise the piano.
Bold and italicized titles were given in the Wednesday Words by Delores some years ago. She is missed.