To protect and serve
Arizona fire in 2013. 19 firemen died, one survived.

Wildfires in California cannot be described in enough words. Only one actually nails it: deadly.
These fires have burned and are still burning throughout the state. On a NASA map from space fires are seen down the state from Santa Barbara to San Diego. Some fires have devasted famous wine countries throughout many areas. Hundreds of homes went up in flames.
What are sad statistics?
As of October, forty three had died. Now, here in December, the numbers are still being confirmed. And the acreage burned can be found at this site:
information gathered summer through winter
.
Firefighters. Medical personnel. Police and state support.
All are a family
, united by their dedication and self-less service. When one dies, all grieve.
Recently, in the Thomas wildfire, one fireman died. Cory Iverson was a veteran firefighter and his death was felt by all those who knew and respected him. In that loss and tragedy, his
family
of friends and co-workers honored him in this way.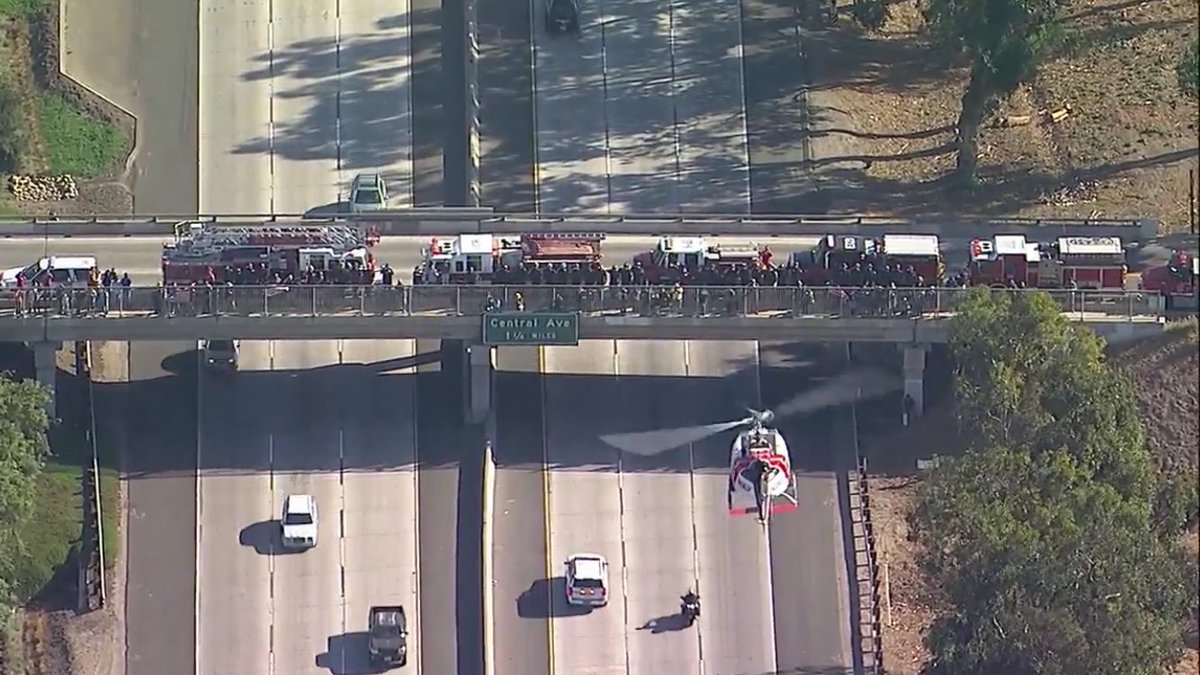 Heart-felt
Across overpasses from Ventura to San Diego were as outstanding and impressive as these are. Not enough space can be alloted for such dedication.
Rejoice in Christmas! Rejoice for love of family! Rejoice for those who honor and remember!
Below is a clear demonstration of family.
P.S. The movie, "Only the Brave", also honors the memories of a "Hot Shot" team of firefighters who perished in the Yarnell fire on Granite Mountain located near Prescott, AZ in 2013.


Worth while movie