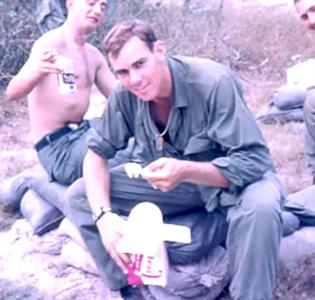 Jay Shelby
There are some letters, some words, some places that are painful to think, imagine, or to speak. This is one of them.
The Letter V is for Vietnam
William Peyton
Joseph Michael Williams
Jay and Mike were from my hometown
of 427.
William was my cousin.
They were all so very young.
And we all know of someone who had gone to Vietnam.
When no photo was available, this
took its place.
When you meet a Vietnam veteran, greet them with thanks and kindness.
For them, Vietnam never ended.
Vietnam is for the Letter V
In our town of 427 residents, five young men died. In our small rural county, full of farmers and hard-working people, over 100 boys died horrible deaths.